---
UK and Germany must enhance defence cooperation says landmark RUSI-FES report
---
As a result of the Ukraine war, enhanced UK-German defence cooperation is necessary - and viable - to strengthen European security. That is the conclusion of a landmark report published today (Tuesday 16 May) by Germany's political foundation Friedrich-Ebert-Stiftung (FES) and British based think-tank the Royal United Services Institute (RUSI).
Ed Arnold, RUSI's research fellow for European Security and author of the report, said:
As the top two European defence spenders and supporters of Ukraine, the UK and Germany have significant areas of mutual interest to cooperate on. They can provide joint leadership and a shared agenda with Transatlanticism and Euro-Atlantic security at its core. Helping to lead the development of a European pillar of NATO should be a key objective.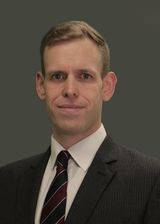 Ed Arnold
Research Fellow, European Security
The paper outlines 19 recommendations to enhance UK-German defence cooperation. These include the UK and Germany exploring a bilateral defence and security treaty, working more closely together on joint procurement projects such as next generation fighter jets, as well as increased collaboration between the UK Armed Forces and German Bundeswehr.
The report is strongly welcomed by UK Shadow Defence Secretary, John Healey MP, and SPD's Parliamentary Group's Spokesperson for Foreign Affairs, Nils Schmid MdB – who commissioned this programme of work in Autumn 2020.
In the foreword for the report, Healey and Schmid say: "We want to see a treaty-based security relationship between the UK and Germany". They added "We want this report to stimulate wide debate about an ambitious UK-German agreement on defence, security and foreign policy. Its recommendations provide a solid basis for this with objectives focused on building a European pillar of NATO, developing interoperability and expanding defence industrial cooperation.
They continued: "We need new leadership to make this happen – struck when the political opportunity allows – and a relationship founded on reliability and respect between our nations to strengthen wider European security. As Ukraine has shown, allies and alliances matter. Germany and the UK can be a stronger force for good in the world when we work more closely together."
Healey and Schmid will speak at the report's launch event in London today, along with German Ambassador to the UK Miguel Berger, Claudia Major from the German Institute for International and Security Affairs, RUSI's Ed Arnold and FES London Director Michèle Auga.
Shadow Defence Secretary John Healey, commenting on the RUSI-FES report being published, said:
Labour will make Britain secure at home and strong abroad. This independent report shows how Putin's illegal invasion of Ukraine has made reconnecting with our European allies vital to our national security. Our commitment to NATO is unshakeable, and Germany and the UK should sit together at the heart of a stronger European pillar in the NATO alliance. Allies are our strategic strength. We want a Lancaster House style UK-German defence and security agreement struck within the first six months of a Labour Government. This will grow UK jobs, strengthen NATO and keep Britain safe.
John Healey MP
Shadow Defence Secretary
Nils Schmid MP, Spokesperson on Foreign Affairs for the SPD Parliamentary Group said:
Russia's brutal war against Ukraine is an attack on the European and international peace order. As a reaction to the Zeitenwende, the SPD-led German government has adjusted some basic principles of its foreign and security policy and taken on greater international responsibility. Together with our partners and allies, we responded robustly to the Russian aggression and massively supported Ukraine. For us, it is clear that NATO is and remains the guarantor of our security. We are convinced that enhanced security cooperation between the UK and Germany would strengthen the European pillar within NATO and strongly benefit European security. We want to see an ambitious agreement between the UK and Germany on defence, security and foreign policy – and think that this comprehensive report is an important contribution to the respective debates in the UK and Germany.
---
Footnotes