---
High-level Workshop on Illicit Finance and Corruption as Security Priorities
Tom Keatinge and
Maria Nizzero
24 May 20232 Minute Read
---
On 16 May 2023, the Centre for Financial Crime and Security Studies (CFCS) at RUSI and Moldova's Independent Anti-Corruption Advisory Committee (CCIA) co-led a workshop on 'Illicit Finance and Corruption as Security Priorities: Building Resilience in an Age of Russian Aggression'.
The workshop aimed at raising awareness of the threat posed by illicit finance to Moldova's national security, democracy, stability and potential future as an EU member state, as well as helping to identify responses.
Moldova's democracy is on the front line of the fight against illicit finance. Corrupt actors actively use financial measures to gain a foothold in the country – from cash used by criminals and oligarchs to gain influence, to the rising threat of crypto, to illicit funding of political parties and endemic corruption. Our team was there to listen to and understand how we in the UK and elsewhere can best support Moldova's democracy against this threat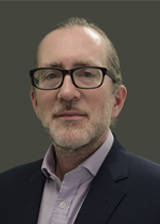 Tom Keatinge
Director, CFCS
Workshop participants explored ways to develop transparent and accountable responses that would allow Moldova to be vigilant and resilient and to avoid falling prey to corrupt actors during these extraordinarily dangerous times, as well as how to draw on international experiences which could help strengthen Moldova's approach to illicit finance.
Ambassador Kent D Logsdon, US Ambassador to the Republic of Moldova, gave introductory remarks. Attendees included stakeholders from Moldova's law enforcement institutions and supervision authorities, policymakers, as well as representatives of key international partners. 
Now on track towards EU accession, there has never been a better time for Moldova to increase resilience to illicit finance and kleptocracy. There are indeed enormous opportunities for domestic and transnational kleptocrats and their state sponsors to profit from instability, corruption and wartime disruption. However, the workshop's discussions showed a vibrant and energetic community of practitioners committed to anti-corruption, financial crime reform and asset recovery. We look forward to further engaging with Moldovan experts and offering a platform for cooperation with UK and international partners.
Maria Nizzero
Research Fellow
The workshop was organised with the support of the National Endowment for Democracy and the US State Department. It represented the first partnership between the CCIA and RUSI, based on which both organisations will build future collaboration on combatting illicit finance and corruption.
---
---
Footnotes