---
The Securing Integrity of Ukraine's Reconstruction Funding Conference: Summary Report
17 March 20233 Minute Read
---
A summary of views expressed at the conference on Ukraine's reconstruction held in Brussels on 14 March 2023.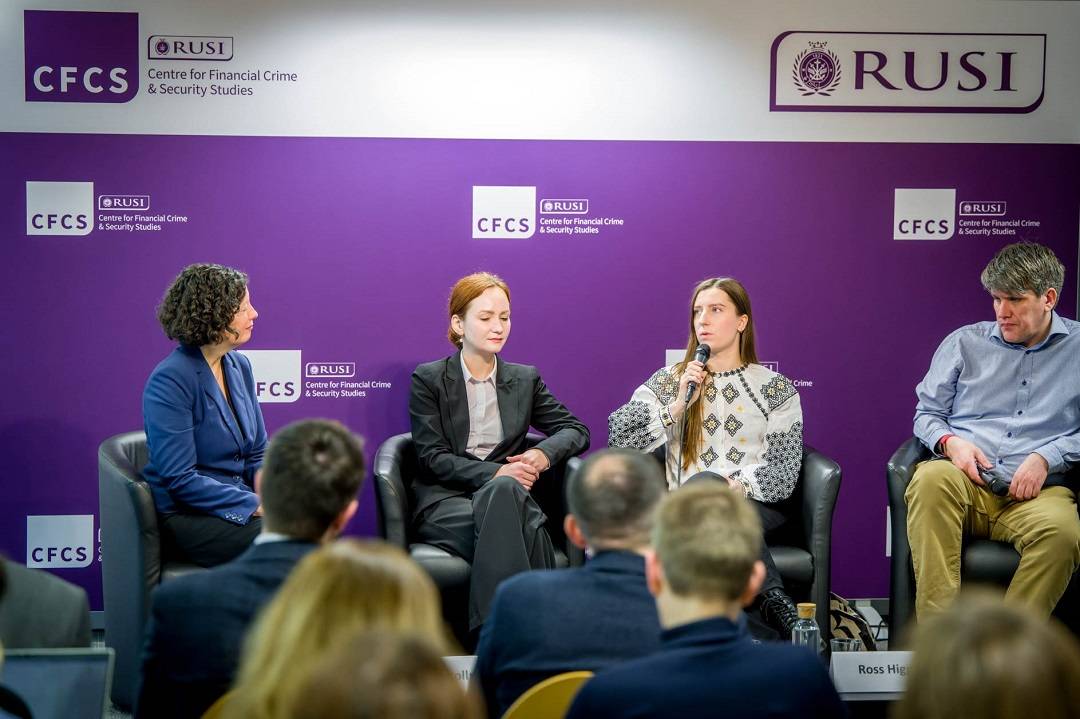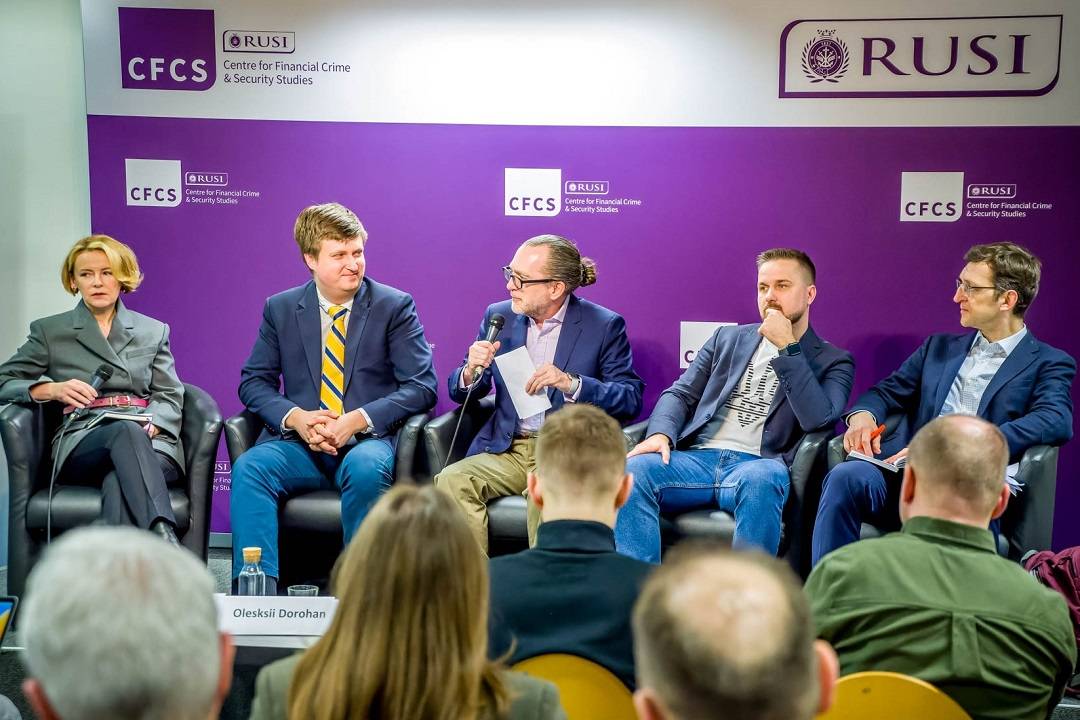 The Securing Integrity of Ukraine's Reconstruction Funding Conference convened leading Ukrainian anti-corruption activists, EU policymakers, civil society organisations and journalists to discuss how to address integrity challenges in Ukraine's reconstruction funding. The conference took place in Brussels on 14 March 2023 as part of the Supervising and Monitoring Ukraine's Reconstruction Funds (SMURF) project, organised by the Centre for Financial Crime and Security Studies (CFCS) at RUSI and RUSI Europe.
Panellists discussed how to strengthen the institutional frameworks of Ukraine's reconstruction and the role of investigative journalism in ensuring transparency. The first session of the conference focused on the challenges of the new institutional architecture that has emerged to manage reconstruction funds. Oleksii Dorohan, CEO at Better Regulation Delivery Office, co-founder of RISE Ukraine, underlined that for the Ukrainian reconstruction to succeed, international donors need trust, which can be reinforced by ensuring that civil society has a seat at the table. Tom Keatinge, director of CFCS, highlighted that the system needs to be immunised from mismanagement to ensure that the reconstruction money is used for the benefit of Ukrainian citizens. Beyond the government, the private sector is responsible for ensuring integrity in the reconstruction, too. Viktor Nestulya, head of Ukraine's Support at Open Contracting Partnership, highlighted that most successful Ukrainian reforms were implemented in close cooperation between the government, civil society, businesses and international partners – the reconstruction efforts should be no exception. Manfredas Limantas, policy officer at the European Commission's DG NEAR, highlighted that beyond anti-corruption IT systems, Ukraine needs a comprehensive control environment, including strong internal and external auditing systems and control mechanisms.
The second session of the Securing Integrity of Ukraine's Reconstruction Funding Conference focused on the role of investigative journalists in strengthening the integrity of Ukraine's reconstruction funds. Alisa Yurchenko, investigative journalist and editor at Bihus.Info, highlighted that there are several centres of independent media in Ukraine that conduct investigative journalism, showing that the budget and financial flows are being monitored systematically. Anna Myroniuk, head of investigations at the Kyiv Independent, underlined that Ukrainian journalists play a key role in preserving democracy and ensuring the oversight of public funds during the war. Ross Higgins, senior researcher and investigator at Bellingcat, highlighted the importance of transparency in identifying shell companies and other ways oligarchs and kleptocrats hide their money, and noted that it will take time for civil society and investigative journalists to identify all assets and companies linked to sanctioned individuals.
The conference, organised as part of a two-week programme for leading Ukrainian anti-corruption activists and investigative journalists in Brussels (13–17 March 2023) and London (20–24 March 2023), looked at the whole-of-society dimension of strengthening integrity in the management of Ukraine's reconstruction funding, bringing together key stakeholders from Ukraine and the EU. It is through strong cooperation and knowledge exchange that the EU will best be able to support Ukrainian civil society in ensuring that reconstruction funds benefit the citizens of Ukraine.
---
Footnotes