---
State Threats Taskforce Briefing with Canadian Deputy Minister of Public Safety
---
Mr Shawn Tupper, the Canadian Deputy Minister of Public Safety, met with members of RUSI's State Threats Taskforce in London on 5 April 2023.
At the briefing, the group shared ideas on how to strengthen defences against foreign interference and political influence operations, as well as the challenges and opportunities presented by the digitalisation of the economy. Mr Tupper highlighted Canada's focus on developing a modern toolkit to respond to evolving threats.
Reflecting on the gathering, Tom Keatinge, Director of RUSI's Centre for Financial Crime and Security Studies, said:
The STT aims to support the UK and its partners in detecting, understanding and responding to the spectrum of complex state threats currently facing democracies. Collaboration with partners like Canada is key to building global resilience against these threats, and we appreciate the opportunity to share ideas with Mr Tupper and his team.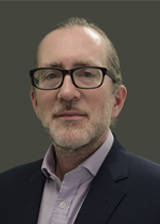 Tom Keatinge
Director, CFCS
The discussion touched upon the need for strategic and innovative approaches to counter malign information operations. Participants emphasised the importance of building new capabilities, including technology workflows and skillsets, as well as forming broad coalitions involving government, civil servants, technologists and other subject matter experts. It was also acknowledged that the evolving threat of foreign interference requires an agility in the government response, and that the challenge lies in preparing policies, legislation and functions that can adapt to the changing dynamics effectively.
RUSI launched the State Threats Taskforce in January 2023. The taskforce draws on the expertise of the Institute's Cyber, Organised Crime and Financial Crime programmes to provide input into the UK policy debate. For more information, visit RUSI State Threats Taskforce (STT)
---
Footnotes