---
RUSI Thanks Donors As It Reaches Phase One Goal of 61 Whitehall Capital Appeal
---
Thanks to the generous charitable support of a number of donors, we are delighted to announce that RUSI has reached its initial target of £10 million for the refurbishment of our landmark building at 61 Whitehall, a Grade II* listed building and home to RUSI since its construction in 1896.
This investment will enable RUSI to act as a leading convening power on critical issues in defence, security and international affairs in the heart of Whitehall.
Our significant donors include The Bacon Foundation, Sir Mick Davis, The Drake Foundation, The Exilarch's Foundation, Laurence Geller, Google, the Hintze Family Charitable Foundation, Max Kelly, The Law Family Charitable Foundation, The Rothschild Foundation, The Michael and Sarah Spencer Foundation, The Starr International Foundation, The Garfield Weston Foundation, His Grace the Duke of Wellington and a number of others.
Sir David Lidington, RUSI's Chair, thanked all those who have supported the appeal, saying:
The Institute is indebted to our donors. They have been remarkably generous and each of them has played their part in encouraging others to be philanthropic. On behalf of RUSI, I want to express my deep gratitude for their support, especially at this difficult time.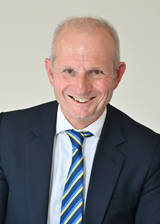 The Rt Hon Sir David Lidington KCB CBE
Chair
With the completion of phase one of the fundraising, Sir Mick Davis – who has led the campaign as RUSI's appeal Chair – has elected to step down from his role.
Paying tribute, RUSI's Director General Karin von Hippel said:
RUSI owes a debt of gratitude to Sir Mick. His counsel and experience in fundraising are major reasons for the success of the campaign to date. Sir David and I thank him for everything he has done.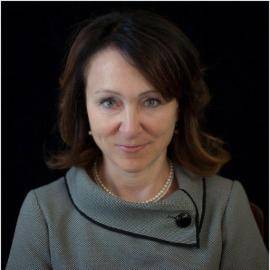 Dr Karin von Hippel
Director-General
I also want to thank Sir David for his work as Chair as well as our Vice-Chair, Lord Ricketts; Lord Hague and Sir John Scarlett, all of RUSI's Fundraising Committee and our dedicated staff for all they have done to get us this far.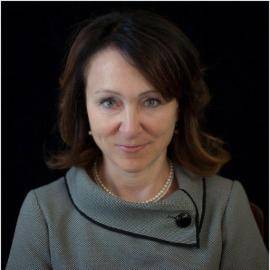 Dr Karin von Hippel
Director-General
By the middle of 2023, we expect to have returned to a fully renovated building. The restoration will reflect RUSI's rich heritage, dating back almost two centuries, whilst readying it for the challenges of the decades ahead.
Find out more about the redevelopment of 61 Whiltehall and keep up-to-date with our project progress.
---
Footnotes